Compare with Traditional Plumbing
Traditional Plumbing System
Not reliant on mains water pressure for performance
Older homes feature less bathrooms and appliances
Acceptable performance.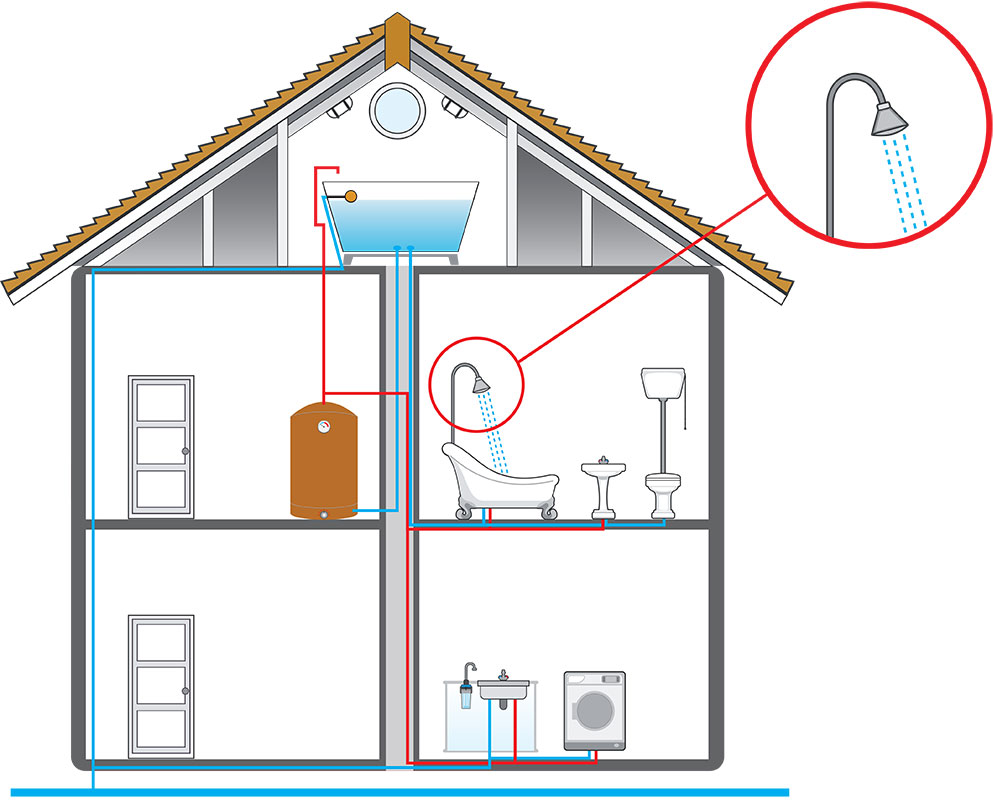 Modern Plumbing System
Modern homes have many more fixtures and fittings
Water supplies face increasing demand with more development and more bathrooms
Compromised performance.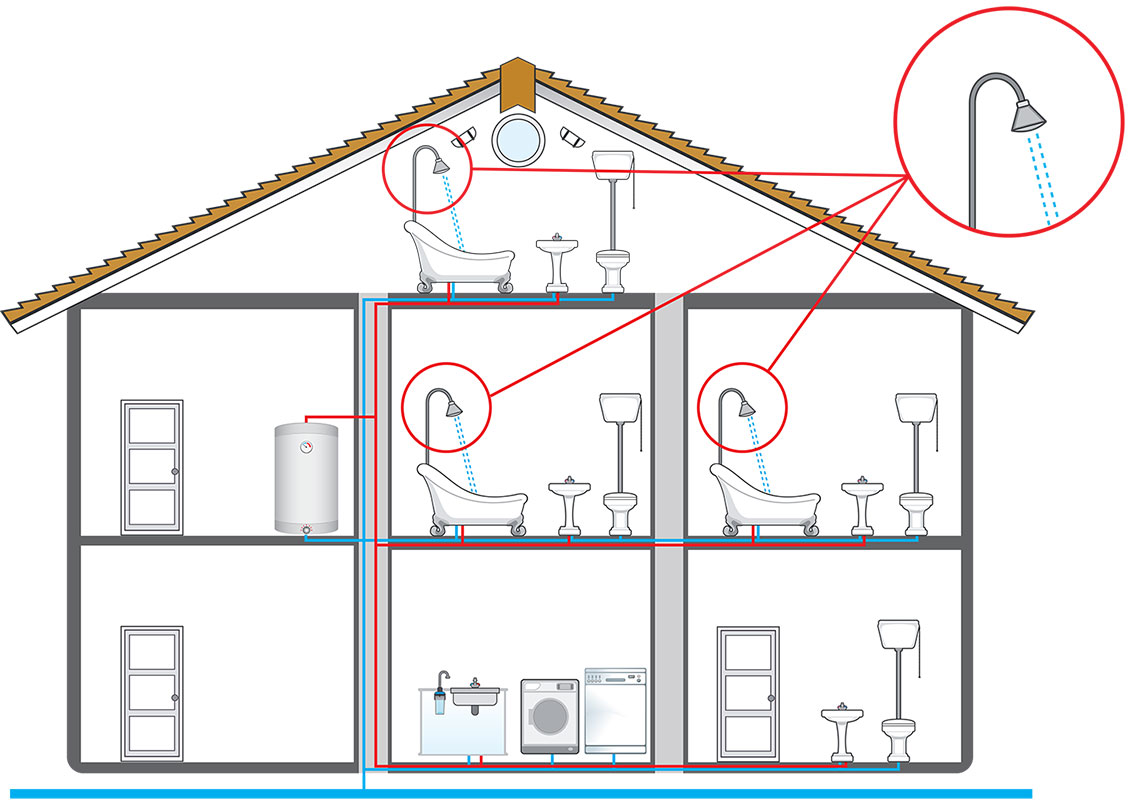 Boost-a-Main System
Superb performance from all taps & showers
Ideal for simultaneous demand.